Skip to Content
What to Consider When You Need a New Air Conditioner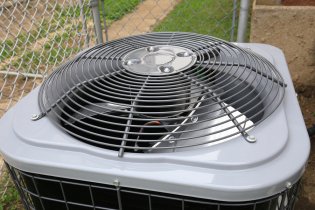 If you have recently started shopping for air conditioning units in Frisco, you probably have a lot of questions about what to consider when deciding on a unit. Your air conditioning service company can be a great resource for helping you through the process of purchasing and installing a new air conditioner. Keep reading for some tips on what to look for in a new unit.
Energy Efficiency
Look for an air conditioner that is energy efficient. An energy-efficient unit will save you money on your monthly electric bill, as well as benefit the environment. Energy efficiency for air conditioners is measured by SEER ratings. SEER stands for seasonal energy efficiency rating and measures the capacity for cooling based on power input. Look for air conditioning units with a rating higher than 14. As you are determining your budget for a new air conditioner unit, consider that an energy-efficient unit with a higher initial price may save you money in the long run by lowering your utility bills.
Installation
Air conditioning installation should always be done by qualified professionals. Look for a company that has been in business for a long time and has positive feedback from its customers. Once you have found a trusted air conditioner installation company, make an appointment for a technician to visit your home and consult with you on how to proceed. An air conditioning technician will survey your home and recommend an appropriate unit to suit your needs.
Unit Size
The size of the air conditioner unit that your home will require is based on your home's square footage. If you have especially high ceilings, your air conditioner technician will take this into account when determining the necessary unit size to effectively cool your home. Other factors such as how well your home is insulated and the amount of sun your home receives may also be considered in choosing the correct unit size for your home. It is important to select a unit that is powerful enough to perform effectively in your home, yet not too large that it wastes energy.
Schedule Your Estimate or Service Today