Skip to Content
Trane Thermostats & Controls
Trane Thermostats & Controls – Take Command of Your HVAC System
In a world where controlling our lives is right at our fingertips, your home HVAC system should be no exception. From the sweltering Texas summers to the crisp winters, every season should be enjoyed in the ultimate comfort. Our HVAC experts at Air Masters in Frisco, TX can help you take complete command of your heating and cooling system with our exceptional selection of sophisticated thermostats and controls from Trane, one of the biggest names in the HVAC industry.
Trane engineers some of the world's most refined thermostats and controls, each designed to maximize your system's performance, giving you the power to do more than just manage temperatures. Make controlling the temperature effortless and curate your ideal indoor climate with a new Trane thermostat or control today.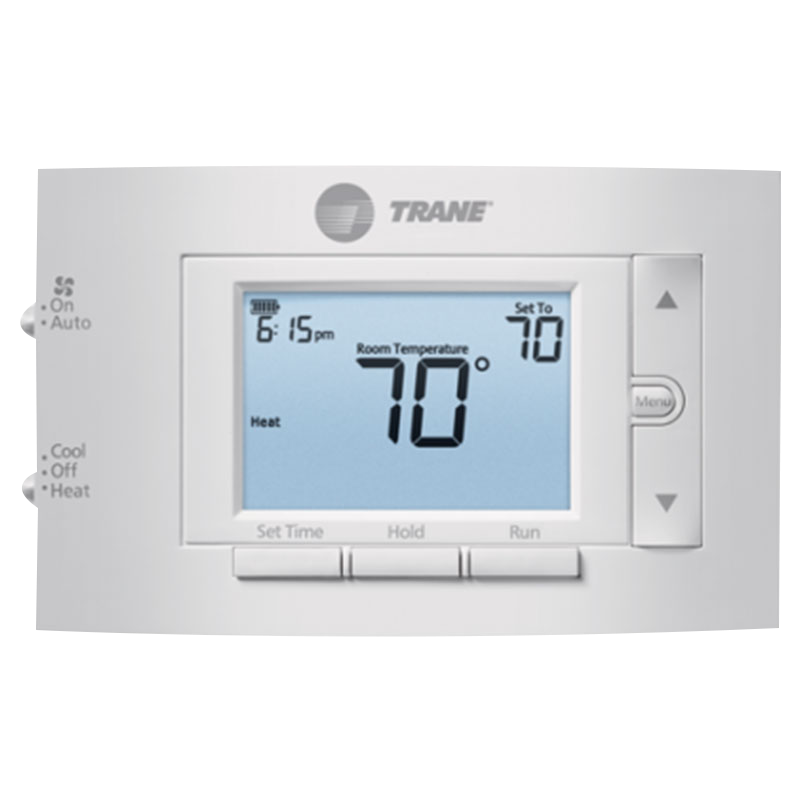 Trane Gives You the Ultimate Control of Your Home Comfort
Air Masters offers an impressive variety of digital, programmable, and non-programmable thermostats from Trane and will help you find the perfect product tailored to fit your specific lifestyle and HVAC needs. Whether it's an intuitive smart thermostat or one of their reliable traditional models, Trane manufactures every design with a singular purpose – making your life easier and much more comfortable.
Trane's intelligent thermostats empower you with an unprecedented level of convenience by learning from your habits, adjusting to your routines, and allowing you to control your HVAC system from anywhere in the world. For those with a more hands-on approach, Trane's traditional thermostats combine durability and easy-to-program features, making direct control a breeze. And with Trane's advanced zoning controls, uneven temperatures across different areas of your home are a thing of the past. Zoning control systems like the Trane ComfortLink™ II XL850 enable you to manage your home's climate and energy use room by room.
Your Perfect Indoor Climate Awaits
When you choose a Trane thermostat or control from Air Masters, you're not just opting for superior temperature management – you're enhancing your overall living experience and embracing a lifestyle upgrade. Whether you're tech-savvy or love simplicity, we have the ideal thermostat for you. Invest in Trane's revolutionary temperature control devices and supply the right touch of comfort to every corner of your home with ease and precision. Contact us to get an estimate or schedule HVAC service today.
Schedule Your Estimate or Service Today