Skip to Content
Breathe Easy With Carrier Air Cleaners
Healthy living starts with the air you breathe. Carrier, a renowned name in home HVAC solutions, understands this fundamental truth. For over a century, Carrier has continued to engineer some of the most innovative air purification products available in the industry to help homeowners like you create a healthier home environment.
As Frisco, TX's trusted HVAC service provider, Air Masters is proud to offer Carrier's state-of-the-art air purification technology, including their Infinity™ Series air cleaners designed to protect your home from unseen airborne particles that can recirculate throughout your home and impact your health. Learn more about Carrier's patented air cleaners, a whole-home filtration solution your household deserves.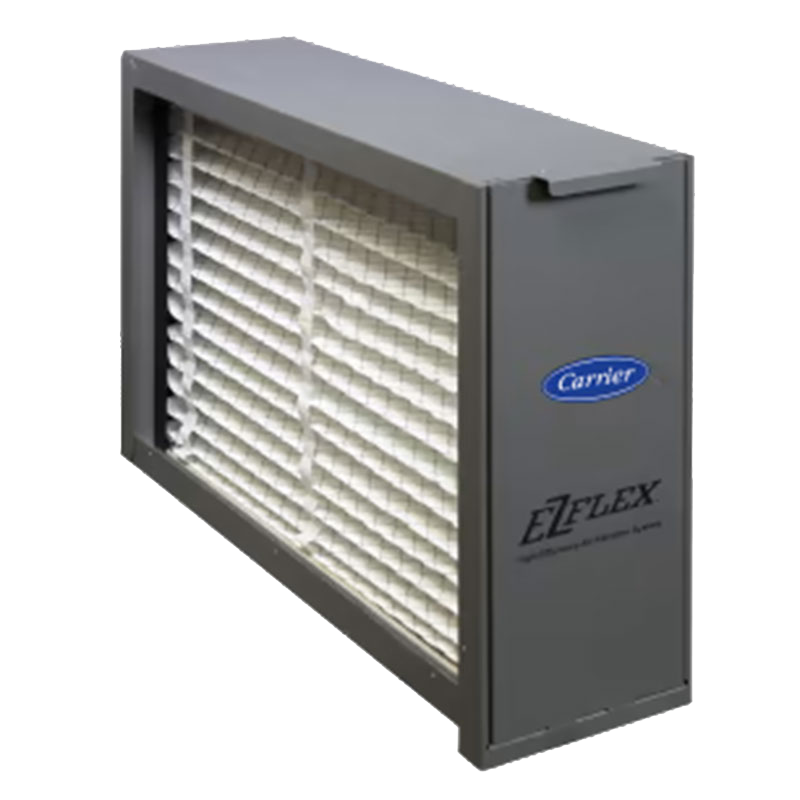 GAPAA Infinity™ Series
The Carrier Infinity™ Air Purifier provides homeowners with exceptional air filtration and germicidal efficiency. Ideal for households with allergy concerns, mold and pollen sensitivities, and susceptibilities to airborne germs, the Infinity™ Air Purifier from Carrier sets the new standard for indoor air purification with 99% germicidal effectiveness. Eliminate pollutants and pathogens effortlessly and ensure every breath you and your loved ones take is clean and healthy as can be. The Infinity™ Air Purifier's standard features include:
Ultra-high filtration efficiency equivalent to MERV 15
Captures and kills airborne viruses, bacteria, and mold spores
Easy-to-replace media cartridge
Cabinet supports up to 400 lbs.
Simplified installation
Exclusive, state-of-the-art technology
Residential installations eligible for consumer financing through Retail Credit Program
Experience Healthier Living With Air Masters
A comfortable home is much more than just the right temperature – it's also about the quality of the air you breathe at any given moment. Carrier air cleaners work tirelessly to purify your indoor air, leveraging patented Captures & Kills® technology to trap and eradicate even the smallest airborne particles that can flow through your HVAC system. The result? Cleaner, fresher air that's easier on your respiratory system and healthier for you and your family.
Air Masters is dedicated to delivering advanced HVAC products and services to help Frisco-area residents maintain the highest standards in indoor air quality. If you'd like to equip your home with the very best in home air purification technology, contact us to receive custom-tailored recommendations today.
Schedule Your Estimate or Service Today