Skip to Content
Carrier UV Lights for HVAC Systems
Indoor air quality is about so much more than just temperature control – it's about creating an environment that promotes health and wellness. At Air Masters in Frisco, TX, we are committed to offering innovative HVAC solutions from the industry's top-rated brands that go beyond heating and cooling, including ultraviolet lights from Carrier.
Carrier's UV lights are small but powerful units that can make a significant difference in your home's air quality. They work silently and efficiently alongside your existing HVAC system to kill viruses and other pathogens that can become airborne. Learn more about how UV lights work with your system and explore Carrier's ultraviolet technology today.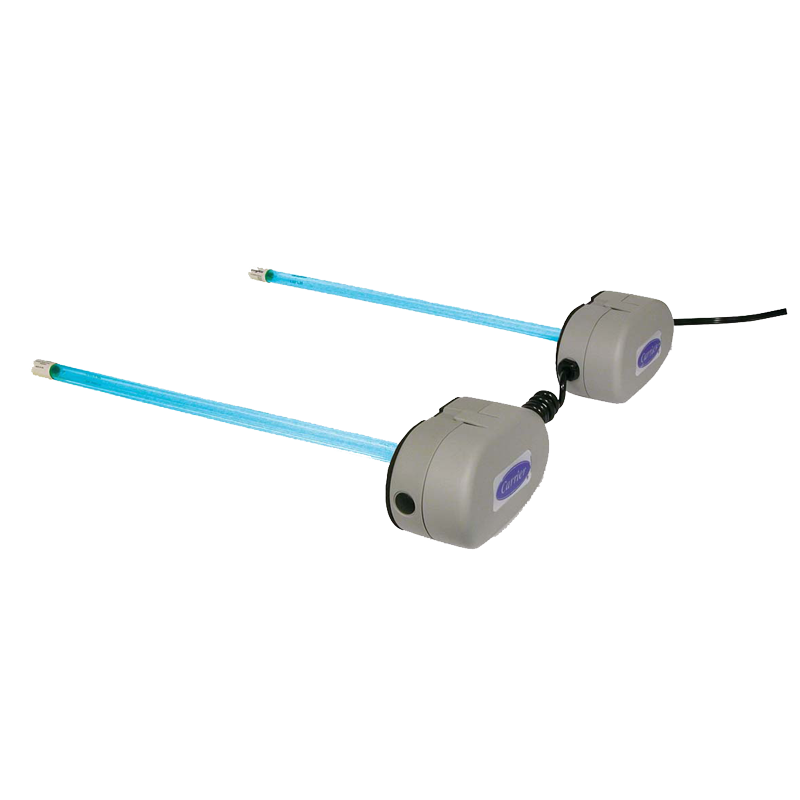 Maintain Healthy Indoor Air Quality With Ease
Ultraviolet light is a proven technology used in many applications to sanitize and disinfect. Carrier has integrated this technology into their products, manufacturing UV bulbs designed specifically for HVAC systems. Carrier UV germicidal lamps emit a continuous stream of UVC light, which neutralizes contaminants like bacteria, mold, and mildew that can grow on and around the indoor coil and circulate in the air throughout your home, reducing the risk of respiratory issues and allergies caused by poor indoor air quality.
Carrier UV lights like the Performance™ Ultraviolet Germicidal UV Light are compact, easy to install, and compatible with virtually all HVAC systems. Adding Carrier UV lamps to your system enhances its overall efficiency, helps maintain optimal airflow, and results in more energy savings.
Standard Features
Inhibits fungus & microbial growth on indoor coil/drain pan
Offers a cleaner indoor coil
Trouble-free, simple installation
Nearly maintenance-free operation
Warranty
90-day parts-only limited warranty on lamp/ballast assembly
Five-year parts-only limited warranty on unit base and power cord
Choose Carrier UV Lights for a Healthier Home Environment
Mold and bacteria that can grow in the moist environment near your HVAC system's evaporator coil are no match for Carrier's Performance™ Germicidal UV Lights. Integrate Carrier ultraviolet lamps into your system and breathe easier knowing that every effort is made to enhance your indoor air quality. These compact but highly effective lights stand as a testament to Carrier's dedication to offering comprehensive HVAC solutions for well over a century.
If you're looking for more efficient and effortless strategies to maintain a cozy, healthy home environment, contact our HVAC professionals at Air Masters. We'll happily provide personalized recommendations that elevate your home's comfort level to new heights. Call or message us today!
Schedule Your Estimate or Service Today