Skip to Content
Trane Heat Pumps – Keep Your Home Cozy to Perfection
There's no denying it – a sweltering Texas summer or cool winter can push any HVAC system to its limits. But what if there was an option that could handle both while conserving your energy consumption and saving you money in the process? At Air Masters, we offer an impressive range of HVAC products and services, including Trane heat pumps – a well-rounded solution for all the heating and cooling needs of homeowners in Frisco, TX and the surrounding communities.
Trane heat pumps are among our top recommendations for North Dallas residents. Heat pumps from Trane are a cost-effective investment that delivers exceptional performance and reliability, even in the face of the most extreme weather conditions. Keep your home cozy all year long and explore our selection of Trane heat pumps today.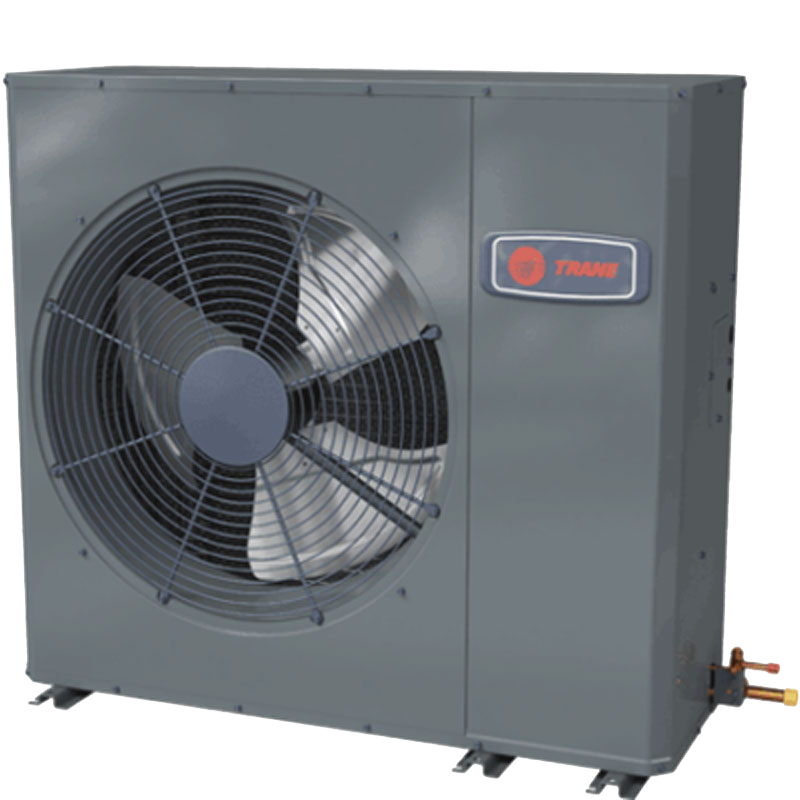 Trane – The Long-Term Answer to the Texas Climate
Trane has a reputation for producing hardworking and dependable HVAC units, and their heat pumps are no exception. Trane heat pump units are versatile systems engineered with state-of-the-art technology to heat and cool your indoor environment throughout the year with unparalleled efficiency.
Advanced features such as the Climatuff® compressor continually adjusts speed to match your home's heating and cooling needs precisely, while a woven Spine Fin™ coil enhances system performance and durability. And Trane Link communication compatibility auto-configures your unit, enabling technicians to perform remote maintenance service diagnostics and real-time updates on your system with ease. Your new Trane heat pump will remain connected with the support and preventative care of our experts throughout its lifespan.
Choose Trane Heat Pump Technology Today
Air Masters has satisfied the demands of HVAC systems throughout North Dallas, Denton, and Collin Counties for over three decades. Our team is proud to be partnered with prestigious industry manufacturers like Trane, allowing us to offer Texas residents exceptional heat pump units designed to keep you and your loved ones comfortable.
Whether you have a sprawling family home or a compact apartment, experience the difference a Trane heat pump can make for your living space. Contact us for a service estimate today.
Schedule Your Estimate or Service Today