Skip to Content
Expert Air Conditioning Services to Keep You Comfortable
Whether you have an old air conditioning unit in need of repairs and services or are moving into a brand-new home without any kind of AC, the friendly team at Air Masters is here to help. New air conditioning units are powerful, quiet, and designed to pump cool air into your home with efficiency and affordability. Meaning you and your family can receive ultimate comfort for a reasonable price. We install the top brands on the market, such as Trace and Carrier, to ensure our customers are getting the best air conditioning systems available. You can expect longevity as well as robust protection and warranties from the AC units we install in Frisco, TX and beyond.
Why Choose Us?
We stand by our lineup of heaters and AC units. In our over 30 years of experience, we have worked with all makes and models to find you the perfect product to meet your budget. Our expert team of HVAC technicians will come to your home and inspect your space to determine the best unit for you. You'll never find out team trying to oversell you on a more expensive product. Ensuring you invest in the right-sized unit is an often-overlooked aspect but neglecting this fact can have repercussions leading you to spend more money than necessary. Keeping your home cool and comfortable at an affordable rate is our highest priority. Call today to schedule your inspection!
How to Recognize You Need Air Conditioning Services
Air Masters has been helping homeowners and property managers in the Frisco, TX area with their AC services for over three decades. During our many years in the business, we've worked hard to build solid and lasting relationships with our customers. They know we will protect them from overpaying by not pushing premature replacements and we offer air conditioning services at an affordable rate to adhere to any budget. To further help, our team has compiled a list of warning signs for you to look for before calling us for a preliminary inspection. These signs will also help us get ahead of any significant issues or complete breakdowns. Give us a call as soon as you notice any of the following:
Strange Smells
The air coming from your vents should be colorless and odorless. If there is any smell present once your AC begins its next cycle, please give us a call. After a thorough inspection, we can decide if your air conditioner needs a simple tune-up or a detailed duct cleaning. You could have critters living in your ducts, leaving behind feces or other remains, causing your cold air to stink when you turn on your AC in the summer. There could also be other outside smells getting in through your outdoor unit. Making sure your unit is clear of dirt and debris in another effective way to increase your efficiency.
Low Air Pressure
This is one of the first signs your air conditioner is having issues keeping up with your cold air demand. If you leave this issue unattended, it could cost you more monthly and ultimately lead to a premature air conditioner replacement purchase. Our team will investigate by checking for things like blockages in your system, a busted fan motor, or anything else preventing you from achieving comfortable air.
Warm Air
The first thing to do with this problem is to check your thermostat to ensure you set it to the correct temperature and that it's on Cool and not Heat. If you are still getting warm air after checking these settings, it's time to give Air Masters a call to get cool air blowing in each room of your house. It could be the compressor that's to blame but have no doubt our team will find the source of the issue and get it repaired quickly.
Frequent Cycles
Your air conditioner will cycle more frequently on the hotter days of the summer, but when you begin to hear it turning on and off constantly, that's when you know you should give our team a call. Our air conditioner service and repair technicians will find the root of the problem before it has a chance to cause a total breakdown and replacement. These frequent cycles are signs your AC has a hard time meeting your cooling demands, costing you more each month on your monthly energy bills.
Loud Noises
There will always be noise associated with your air conditioner turning off and on, but when noise starts to become a noticeable problem, schedule an inspection with Air Masters. The types of noises you should be worried about will sound like banging, clanking, hissing, rattling, buzzing, whistling, or grinding. These sounds are not considered normal and you should reach out to our team right away for assistance. They typically indicate loose parts or holes in your appliance and vents. We'll be able to tell if you need a tune-up or other air conditioner services to get it running properly in no time.
Leaking Water
When checking on your air conditioner, if you notice pooling water around the unit or coming from the pipes leading to the condenser, please call to schedule a visit from our professionals. There could be holes in the pipes, or worse, there could be an issue with the refrigerant used to make your air cold before pushing it to each room of your home.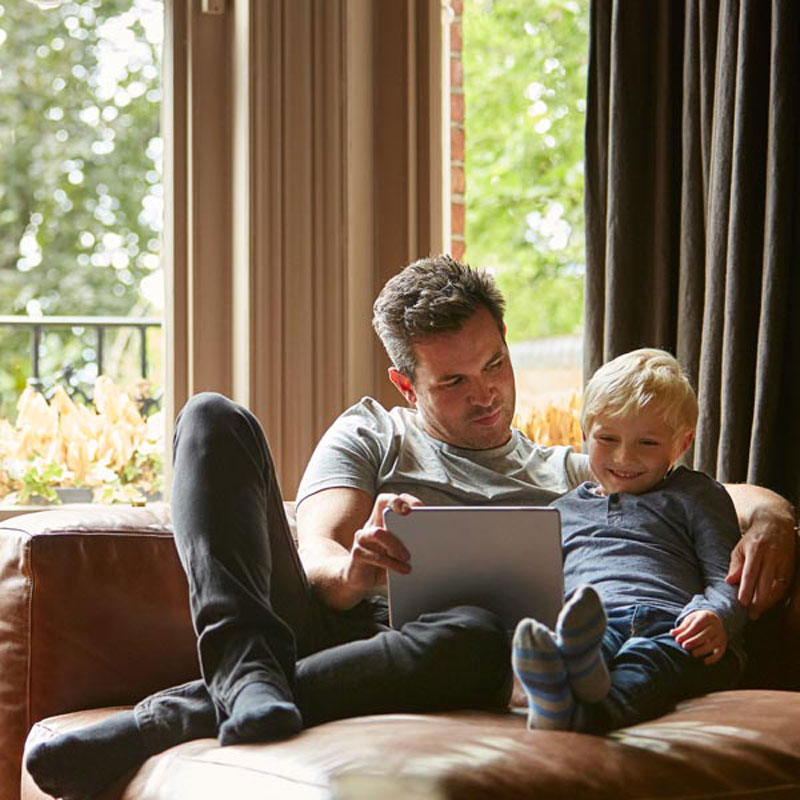 Air Conditioner Services and Repairs From the Pros
If you are looking to combat the Texas heat in the middle of summer, then your home will require a high-functioning air conditioning system. We know getting relief from the punishing outdoor heat and humidity is always a priority. For over 30 years, Air Masters has been Frisco's most reliable professional team for air conditioning services, including installations and repairs. We've built a successful business on honest, reliable work and look forward to serving you today. Below are some examples of the types of air conditioner services we offer:
Full Inspection
Refrigerant Fluid Replacement
Duct Work Repairs
And So Much More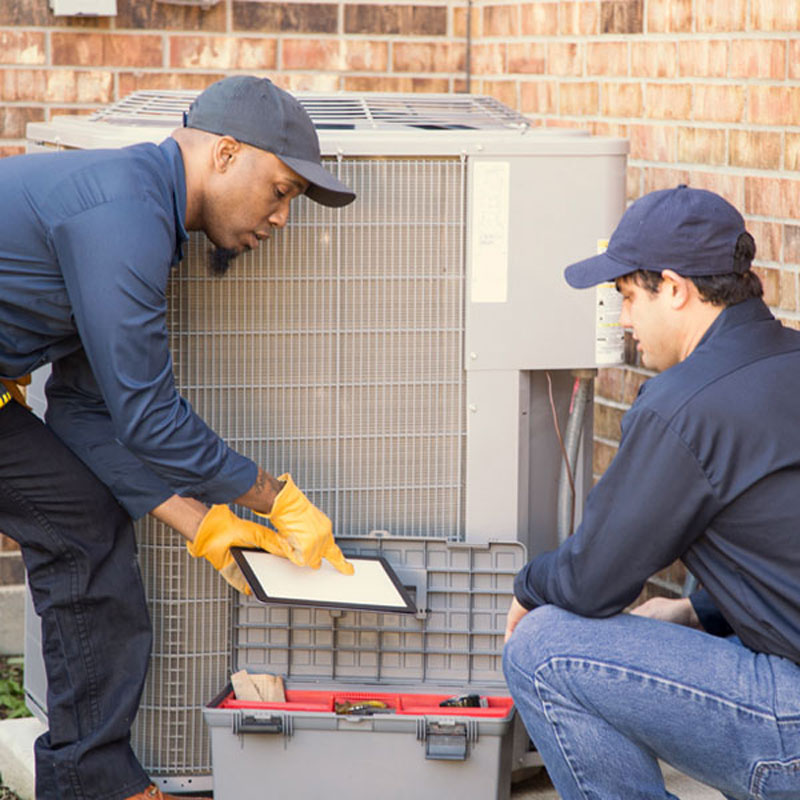 Maintenance Plans and Tune-Ups Keep Your AC Running Longer
Like any other appliance in your home or vehicle in your driveway, regularly scheduled maintenance for your air conditioner is designed to help extend its life for as long as possible. Over the years, our technicians have worked with every make and model in the market to better service our community. You can rely on us whether you have a traditional unit or more modern one built for your home, we have the knowledge and the know-how to offer air conditioner services. For newer units integrated into your walls, regular maintenance ensures all of the piping and connections behind the scenes are working as they should. For standalone units and more traditional HVAC systems, tune-ups help keep all your AC parts in working order. We will also swap out any worn-down components and replace them with newer parts to ensure your unit's longevity. At Air Masters, we offer a range of tune-up and maintenance plans to help you get the most from your air conditioning system. Our service team has tremendous experience, and no matter your budget, we can work with you to keep your house cool during those brutal Texas summers.
Certified Trane and Carrier Dealer
As the best air conditioning team in the Frisco, TX area, we only work with the best in the industry, which is why Air Masters became a certified dealer for Trane and Carrier products. When you're shopping for a new air conditioner, our service team members will help you find the right unit for your budget and home. Efficiency is crucial, and both Trane and Carrier carry options to help meet all your standards and needs. Below are more benefits about both companies and their products:
Trust Air Masters to Make You Comfortable Again
Air Masters is the area's go-to team when they need help staying cool in the summer. We've studied everything the industry has to offer and will work swiftly to deliver high-quality air conditioner services today. Our team understands how hot summer can be, and keeping cool shouldn't be a luxury. You can expect only the best offerings when looking for a replacement unit as well. Based in Frisco, we proudly serve much of the greater Dallas–Fort Worth area, including Plano, Little Elm, Allen, McKinney, and The Colony. Give us a call today to schedule repairs, maintenance, tune-ups, and more.
Schedule Your Estimate or Service Today