Skip to Content
Air Masters Supplies & Installs Quality HVAC Systems in Frisco, TX
The ability to keep your home at a comfortable temperature may be one of the finest luxuries of modern life. But you need a quality HVAC system to achieve this comfort. Air Masters is here to help you with our selection of Carrier and Trane HVAC products for Frisco, TX homeowners. We have an impressive inventory of both heating and cooling systems to keep your home comfortable, regardless of the weather outside. We provide installation of these products, as well as maintenance and repairs to customers in Frisco, Allen, McKinney, and Plano, TX. If you are in the market for a new heating or air conditioning unit, please contact Air Masters today to get the best rates and service.
We Offer the Best Products on the Market
At Air Masters, we take pride in the high-quality products we offer our customers. As a favorite on Angie's List and being NATE certified, we know our customers depend on us not only for repair and installation, but also for knowing which model is perfect for them. We offer you some of the best products on the market from industry leaders like Trane and Carrier. The attention to detail and craftsmanship of both these manufacturers ensure their products are built to stand the test of time. In our years of experience, we've come to realize that these companies make some of the best products you can find, which is why we provide them to our customers. Whether you need heating or cooling products, you can't go wrong with Trane or Carrier products.
Air Conditioners
The Texas heat can be brutal in the summer months, making it essential to have a reliable air conditioning system. That's why when installing a new air conditioner at your home, it's important to invest in one that will last for many years. At Air Masters, we have a selection of Trane and Carrier air conditioners that will help keep your home cool and comfortable for many summers to come. Our expert team can visit your home to assess your air conditioning needs and then help you find the right model that will meet them without breaking your budget.
Heat Pumps
Heat pumps can provide both cooling and heating capabilities. Powered by electricity heat pumps transfer heat using refrigerant to provide year-round comfort. In the winter, heat pumps pull heat from outdoor and transfers it indoors to warm your home. In the summer, it pulls heat out of your indoor air and transfer it outside to cool your space. At Air Master, we have a selection of carrier heat pumps that we can implement at your home. No matter the temperature outside, your new heat pump will ensure your home stays comfortable.
Furnaces
Just because Texas gets hot in the summer, doesn't mean it can't also experience cold temperatures. Wintertime in Texas can see freezing temperatures, which means your furnace has to be able to keep up with the demand. Air Master can help you find the right replacement furnace for your home, whether you're looking for a gas or electric model. We offer a range of high-efficiency options from Trane and Carrier, which are designed to keep your home warm while reducing energy usage. Let our team assess your needs and find you the perfect replacement furnace.
Air Cleaners
You spend countless hours inside your home with your family. For this reason, you have to be sure your air is clean and safe. Otherwise, you could be putting yourself, your family, and guests at risk. Your interior air can be full of dirt, dust, allergens, and other contaminants that could cause illness or health concerns. We offer carrier air cleaners to help you maintain a high level of air quality throughout your home to protect your family and any visitors. These purifiers use state-of-the-art, exclusive technology to capture and kill airborne viruses, bacteria, and mold spores.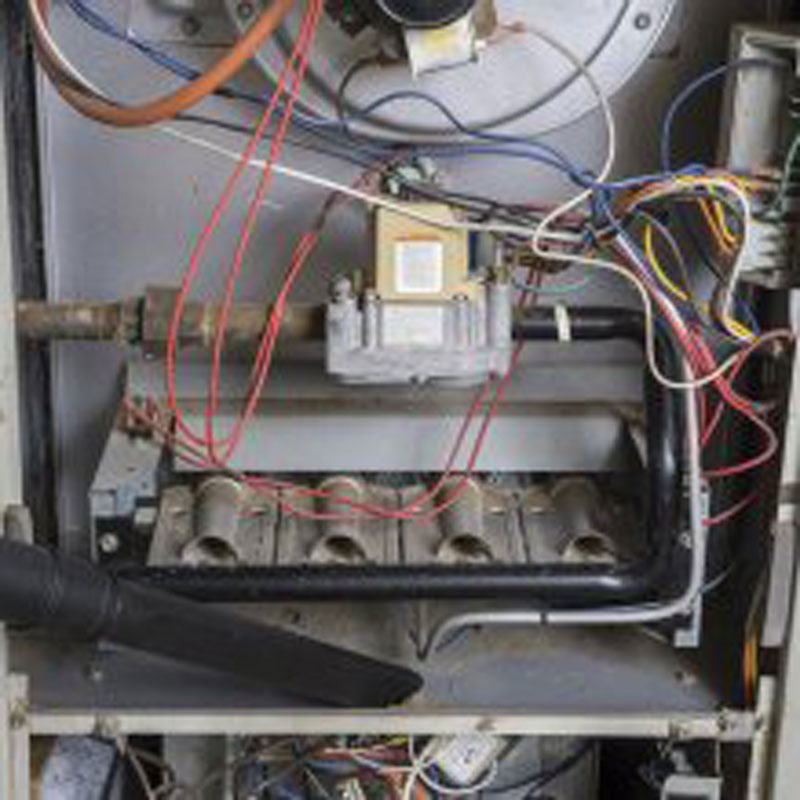 Comprehensive Service You Can Count On
Air Masters provides comprehensive HVAC service to homeowners throughout the Frisco, TX area. Not only can you count on us to help you select the appropriate unit for your property, but you can also rely on us for all other service related to your heating and cooling systems. Our comprehensive services include:
Installation: Once we find you the right product for your home, we can deliver and install the new unit and show you how to use it.
Repair: It's normal for HVAC systems to need occasional repairs, as internal parts can wear out. When something goes wrong with your system, we can identify the problem and provide the necessary repairs.
Maintenance: Your heating and cooling systems work best when they're properly maintained. Our expert team can complete yearly maintenance on both systems to ensure they stay working for years to come.
Contact Air Masters Today
Are you ready for a new HVAC system? It's always best to plan ahead and start looking for a new air conditioner or furnace before your old one reaches the end of its life. Our dedicated customer service experience ensures you'll get everything you need from start to finish. We'll work with you every step of the way to find the product you need for your home. No matter your budget or your home needs, we have the right product for you. Please reach out to us today to discuss your needs and schedule an appointment at your home.
Schedule Your Estimate or Service Today