Skip to Content
Trane Zoning Controls – The Ultimate in Personalized Comfort
Every home is unique, with different rooms serving various purposes at different times of the day. Wouldn't it be ideal if your HVAC system could understand and adapt to these variations, offering personalized comfort in every area of your home? That's precisely what Trane zoning controls deliver.
As Frisco, TX's leading HVAC service provider, Air Masters is proud to offer these advanced Trane zoning control products to residents throughout North Dallas, Denton, and Collin County, enabling homeowners like you to achieve unprecedented control over your indoor environment. Explore our selection of zoning controls by Trane and get in touch with our team at Air Masters today.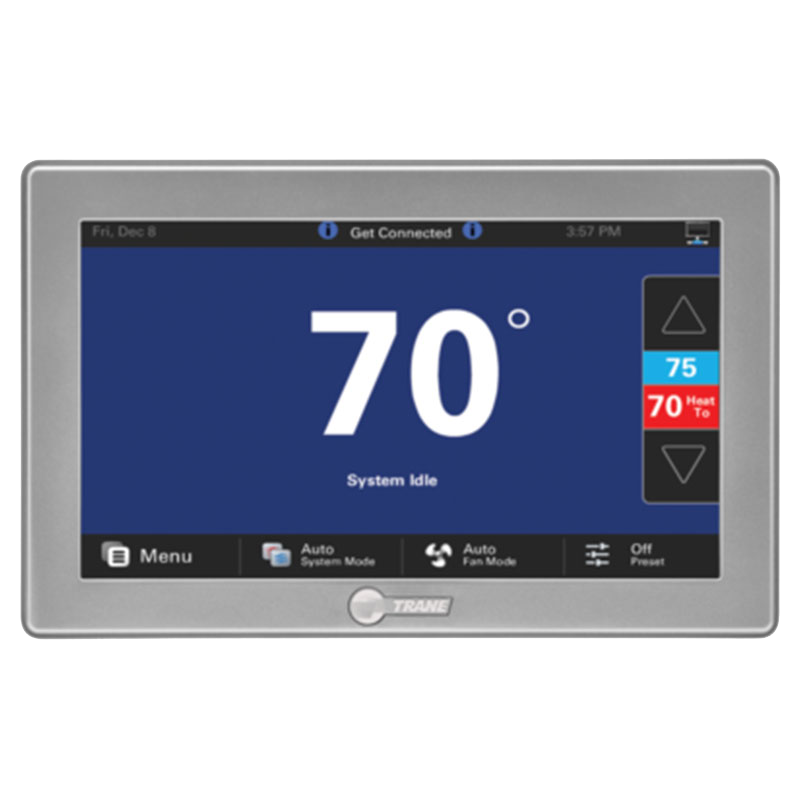 Tailored Temperature Control the Way You Want
Trane's line of zoning controls has been designed to make your HVAC system smarter and more responsive. By dividing your home into different zones, you'll be able to control each area independently and customize temperatures based on your specific needs and lifestyle. This personalized climate management doesn't just enhance your indoor comfort – it also increases the overall efficiency of your system.
Zoned comfort exactly the way you want it. With Trane's innovative ComfortLink™ II Zoning System, you'll be able to direct more heated or cooled air where it's needed and less where it isn't. So room by room or zone by zone, you will enjoy steady, precise comfort on demand. Contact our HVAC experts at Air Masters and experience the total comfort control you deserve.
Elevate Your Home Comfort With Trane Zoning Today
Redefine temperature control and experience the future of home comfort with Trane zoning from Air Masters. By establishing personalized temperature control for every area in your home, this level of command will ensure your HVAC system works in harmony with your lifestyle. Discover Trane zoning controls and start enjoying a smarter, more efficient home environment. Contact us for a service estimate today.
Schedule Your Estimate or Service Today