Skip to Content
A/C & Heating Technician Careers in the Frisco, TX Area
Land Your Dream Job With the Air Masters Team Today
Anyone still looking to land their dream job should consider employment with Air Masters. Our locally-owned company is always on the lookout for more talent to add to our growing team. We're currently seeking experienced A/C and heating technicians in Frisco, Plano, McKinney, and surrounding areas in Texas. If you possess excellent communication skills and expertise in the residential service technician field, we'd love to talk to you. Even if you don't have tons of experience, we may be able to find a place for you with training. The best applicants work well individually and on a team, are highly driven to succeed, and are ready to meet new challenges in their personal and professional growth. If you're interested in learning more or applying for our positions, don't hesitate to contact us for more details!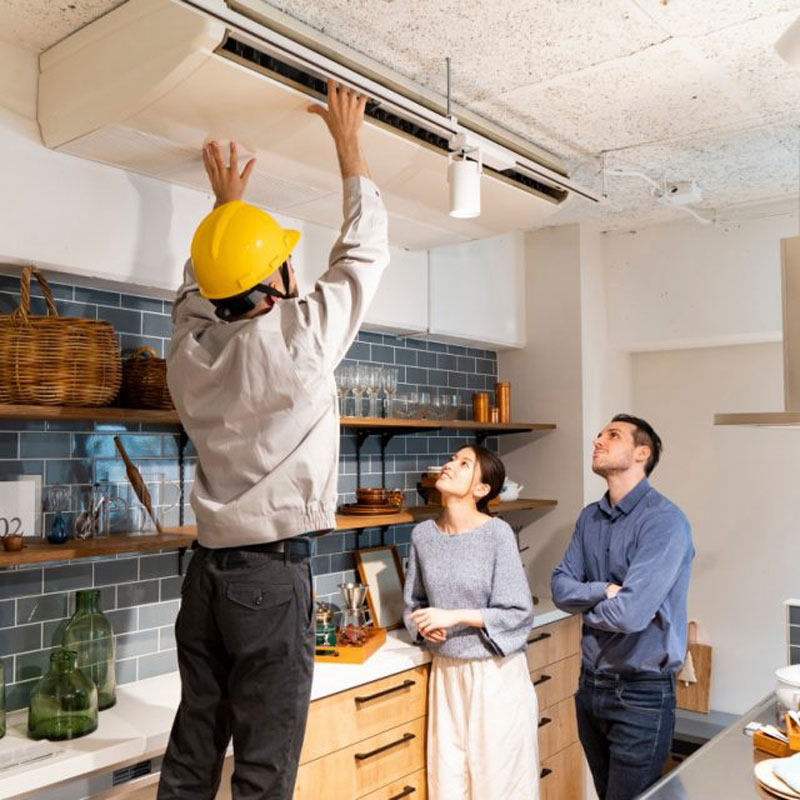 About Air Masters: Serving Texas Communities 30+ Years
For over 30 years, Air Masters has lived up to our name as trained specialists in the HVAC industry. Our A/C and heating technicians carry certifications through the Environmental Protection Agency (EPA) and North American Technician Excellence (N.A.T.E.). We also maintain an A+ rating with the Better Business Bureau as a testament to our commitment to providing exceptional customer service. Our motto is, "fast, friendly service is our standard." We specialize in Trane and Carrier products, but we're capable of installing or working on any HVAC system. Our residential service technicians often provide same-day A/C or heating service to ensure our customers are kept comfortable year-round with functional heating and air conditioning systems. We also offer a preventative maintenance plan to help customers prevent future costly repairs. Our program includes two annual visits – a spring A/C tune-up and a fall heating tune-up – as well as discounted repairs and free service calls with priority placement.
Now Hiring Residential Service Technicians
Air Masters is seeking residential service technicians in Frisco and surrounding areas. Interested applicants should possess the following experience and skills:
Two years of experience as a residential service technician
Excellent communication skills
Familiarity with Trane products a plus but not required
Must be able to diagnose and perform repairs as well as offer upgrade options
Perform annual maintenance
EPA certification required
A.T.E. certification a plus
Now Hiring Heating & Air Conditioning Installers
Air Masters is now hiring for lead heating and air conditioning installers and helpers. Interested applicants should possess the following experience and skills:
Lead installers – at least two years of experience
Helpers – at least one year of experience
EPA license required
Reach Out With Questions About Our Jobs in the Frisco Area
Are you interested in joining the Air Masters team as one of our friendly, knowledgeable heating and A/C technicians in the Frisco area? Please submit all resumes via email to airmasters@airmastersllc.com or fax them to 469-574-5117. You may also use our convenient contact form below to apply. Salary will be commensurate with your experience and skill set. We look forward to welcoming you to our family!
Schedule Your Estimate or Service Today