Skip to Content
Carrier Central Air Conditioners
Carrier Central Air Conditioners – Experience Total Comfort
In the midst of a hot Texas summer, an efficient air conditioner is more than a luxury – it's an absolute necessity. As your trusted local HVAC service provider in Frisco, TX and the surrounding communities, Air Masters stands by central air conditioners made by Carrier, a worldwide leader in innovative heating and cooling technology. Why wouldn't Air Masters carry their air conditioners? They literally invented them!
Known for their exceptional performance and durability, Carrier central air conditioners redefine indoor comfort, transforming Texas homes into cool and cozy retreats even during the hottest months. Explore our versatile selection of Carrier air conditioning units today and discover the perfect blend of A/C performance, energy efficiency, and affordability.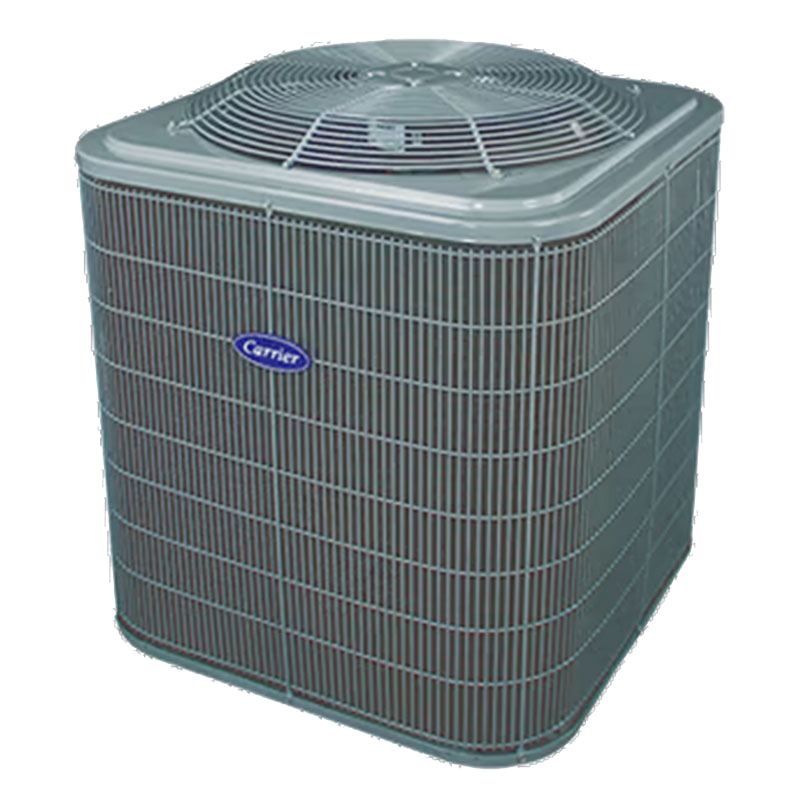 Carrier Air Conditioners Get the Job Done Right
Carrier produces an impressive array of central air conditioners, each designed to satisfy the unique cooling needs of modern residences. Below, you'll find some of Carrier's more recent models we have available for our Frisco, TX customers and beyond:
Discover the Carrier Difference
As the best HVAC provider in the local region, we supply our customers with only the best the industry has to offer. Carrier air conditioners get the job done right. Since 1902, Carrier has been innovating and improving on Willis Carrier's version of the modern air conditioner. Working on the same product for over a hundred years has made them a world leader in the technology it takes to cool your home and keep your family comfortable in the hot Texas summers.
Carrier is known for using the best parts and producing the most energy-efficient air conditioners to save you money on your monthly bills. If you're in need of a quality air conditioning replacement, contact Air Masters today. Our seasoned HVAC experts will provide personalized recommendations that will enhance your home comfort all year long. Call today!
Schedule Your Estimate or Service Today