Skip to Content
Carrier Heat Pumps – Advanced Technology, Premium Comfort
A top-notch heat pump is the cornerstone of any effective HVAC system. At Air Masters in Frisco, TX, we place our confidence in heat pumps made by Carrier, a worldwide leader in HVAC technology for more than 100 years. Carrier heat pumps deliver unprecedented efficiency and comfort to homes across the nation, leveraging advanced technology and durable engineering to ensure the ideal indoor temperature while reducing overall energy consumption. Learn more about Carrier's innovative heat pump technology and discover the sustainable solution to all your heating and cooling needs.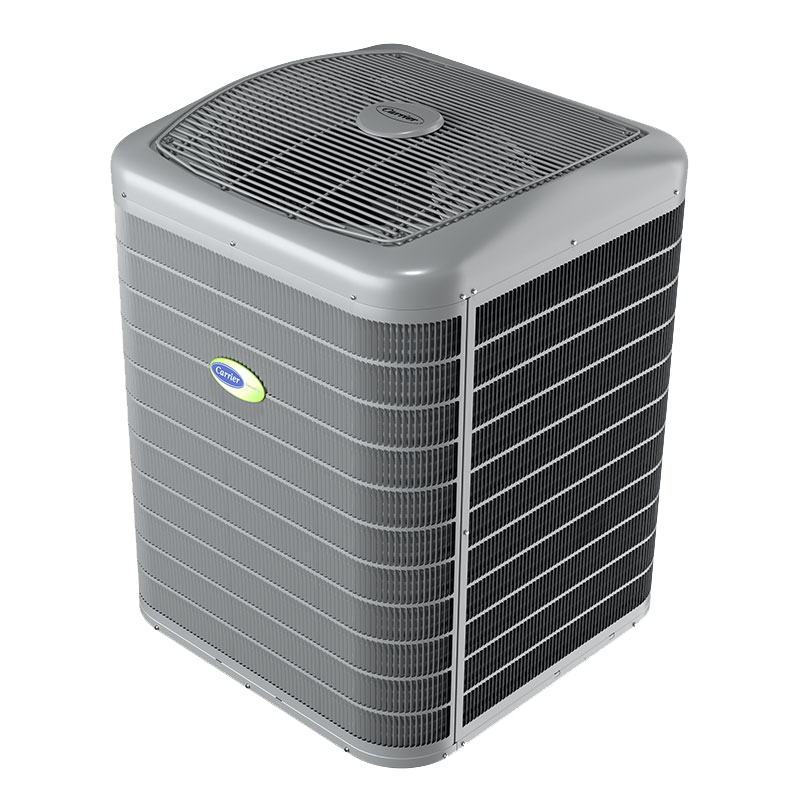 A Closer Look at Carrier Heat Pumps
Infinity® 24 Heat Pump With Greenspeed® Intelligence
The Carrier Infinity® 24 Heat Pump is a modern marvel taking innovative technology to the highest level. This highly advanced heat pump delivers optimized heating and cooling performance, ultraquiet operation, and exceptional comfort year-round.
Greenspeed ® Intelligence for optimized performance and higher efficiency
Variable-speed compressor for humidity management
Up to 22 SEER2 and 10.5 Heating HSPF2
Sound level as low as 51 dB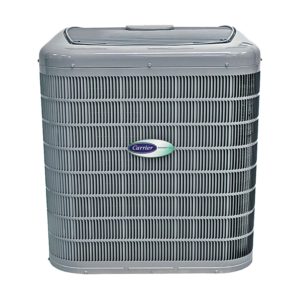 Performance™ 15 Heat Pump
Carrier's Performance™ Series heat pumps provide the perfect balance between precision home comfort and affordability. The Performance™ 15 heat pump stands out for the long-term energy savings it's known to provide, making it a reliable choice for maintaining the ideal indoor climate regardless of weather conditions.
Single-stage compressor
Up to 15.2 SEER2 and 8.1 Heating HSPF2
Sound as low as 70 dB
Hybrid Heat® system compatible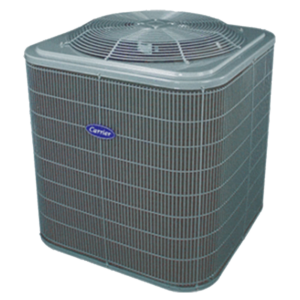 Comfort™ 15 Heat Pump
The Comfort™ 15 embodies Carrier's ongoing commitment to quality, reliability, and value. Whether in the chill of winter or the sweltering heat of a Texas summer, this model delivers Energy Star® certified heating and cooling capabilities you can depend on.
Single-stage operation for reliable performance
Up to 15.2 SEER2 and 8.1 Heating HSPF2
Sound as low as 71 dB
Hybrid Heat® system compatible
Choose Carrier Heat Pumps for Year-Round Comfort
Carrier heat pumps are expertly engineered to keep homes at the perfect temperature no matter what the weather throws at them. Each model offers a unique blend of efficiency, performance, and sustainability to satisfy the diverse needs of the modern homeowner. As your trusted HVAC partner serving residents in North Dallas, Denton, and Collin Counties, Air Masters is here to help guide you to the right heat pump that suits your lifestyle perfectly. Make your home a more comfortable place regardless of the season. Contact our team for a service estimate today.
Schedule Your Estimate or Service Today