Skip to Content

Trane A/C Installation and Service, Greater Dallas, TX
A premier air conditioner can help you achieve the cool, comfortable atmosphere you want for your interior. When you need the industry's top products to beat the heat of our long Texas summer, let the trusted professionals from Air Masters, LLC in Dallas, TX, install full air conditioning from Trane. Trane air conditioning systems are some of the most sought after systems in the business, offering easy, customized climate control for both homes and businesses. Our certified technicians specialize in the installation, service, maintenance, and repairs of Trane systems and can offer you expert assistance that does more. We more than 30 years of experience serving home and business owners in Frisco, Denton, Plano, and McKinney, TX, we invite you to discover a better class of comprehensive air conditioning service from the best in the business. Contact Air Masters today to learn more about pricing and available options for Trane installation and service.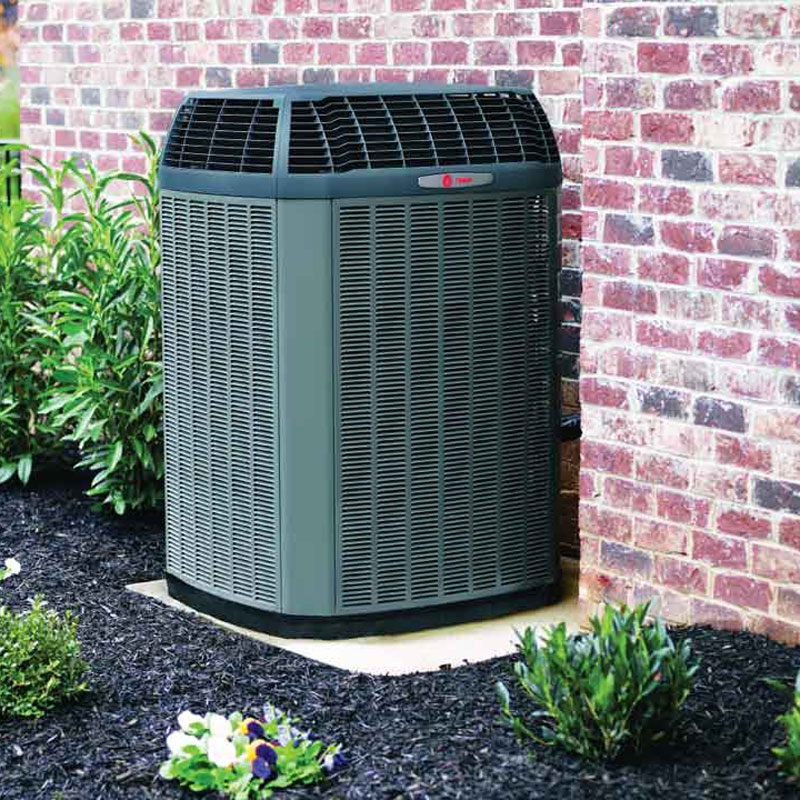 New Trane A/C Installations Done Right
Many companies can install an A/C unit in your home or business. Only Air Masters, LLC can give you the expert installation experience you want for a new Trane air conditioning system. Unlike many of our competitors, we make it our top priority to know Trane A/C systems, inside and out. With so many advantages to offer our clients, we have recommended Trane for decades and perfected our installation methods to make installation fast, easy, and affordable for you. We thoroughly inspect your interior space, prep all areas for installation, and use our advanced technology and hands-on experience to setup your new Trane system quickly and efficiently. Our installers will walk you through the simplified A/C operation and help you integrate your system with your smart devices to give you total, push-button control. When you need a new Trane air conditioning unit for your home or business, get tailored service that matches your schedule, needs, and budget from us. Contact Air Masters for your personalized installation estimate today.
The Benefits of a Trane Air Conditioner Installation
Reuben Trane patented his first air conditioning system in 1931. To this day, every Central Air Conditioning unit and air conditioner Trane makes features the durability and reliability that are the hallmarks of their products. Modified and improved over almost a century, Trane air conditioning systems offer advantages other brands cannot match. Choosing a Trane system for your home or business gives you:
Innovative Design
There is purpose to every Trane design detail. Trane designs and builds all their own parts then pushes them beyond their limits in rigorous testing to ensure the top quality and innovation their customers expect. Features such as enhanced filtration, automated temperature adjustments and performance calibrations, and compressor sound insulation come standard when you opt for a Trane.
Advanced Temperature Controls
Trane's multi-stage cooling systems offer precision controls to give you customized operation and maximum comfort. Trane's type of control means limited energy spikes, lower humidity, and reduced energy costs across the board.
Lower Energy Bills
Trane air conditioning systems are Energy Star-Certified and have earned some of the highest Seasonal Energy Efficiency Ratio (SEER) ratings in the industry. In fact, Trane A/C products have proven to give home and business owners the lowest energy costs per minute over competing air conditioning brands.
Tested & Proven Products
Trane air conditioners are built to withstand the toughest conditions. They test them repeatedly in a Systems Extreme Environmental Test Laboratory (SEET) over 16 weeks. Trane exposes their units to freezing cold and blisteringly hot temperatures to get the most reliable data. Trane encases their equipment in ice for up to 2600 hours and keeps them running. The results? Trane A/C units keep you comfortable, even during the most extreme weather and temperature spikes, guaranteed.
Whisper Quiet Operation
Trane air conditioning units have the quietest sound ratings in the industry. They are always searching for, and implementing, the most innovative ways to reduce noise. Trane a/c units have the only hemi anechoic acoustic sound chamber built-in to their units, and are tested to run as quietly as possible to exceed customer expectations.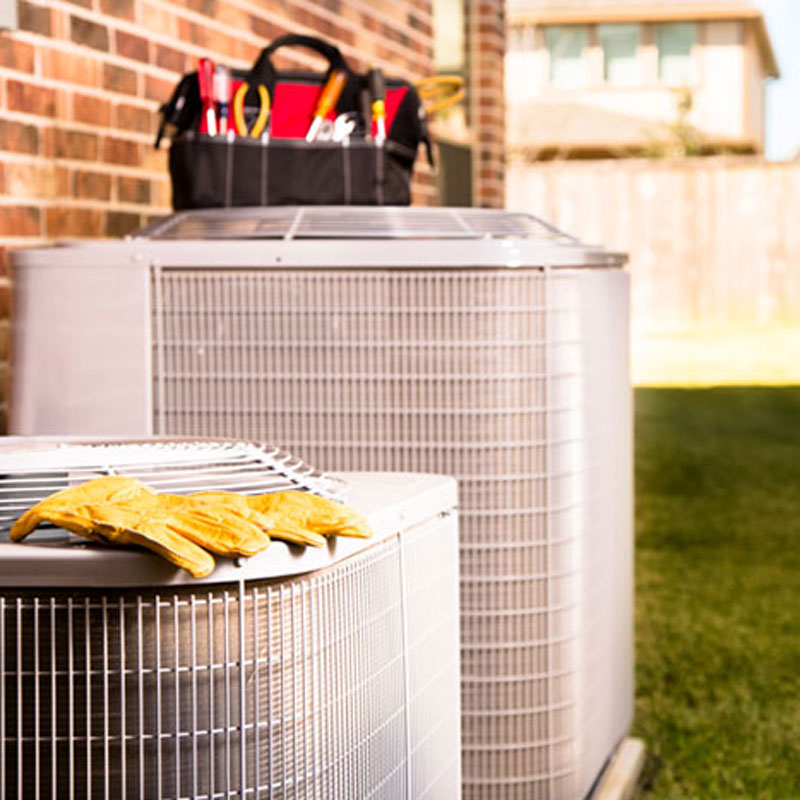 How Much Does a Trane A/C Installation Cost?
The cost of a Trane A/C installation depends on various factors. Efficiency rating, cooling stages, your geographical location, and the overall size of the unit are all important elements to consider. Then you must also consider your personal needs. What is your budget? Home or office? Square footage of your interior? Air Masters, LLC careful weighs every option for your unique case then makes expert recommendations concerning the perfect unit. Generally, Trane systems can cost anywhere between $3400 and $13,000, depending on the model. We recommend an on-site estimate for every installation so we can help you make the right choice for your air conditioning needs. Contact Air Masters today.
A Full Range of Trane Air Conditioner Services
In addition to our no-pressure sales and exceptional installations of Trane A/C systems, Air Masters offers full repair, maintenance, and tune-up services for your home or business. Our techs are licensed, trained, and certified to handle a broad range of air conditioning issues, and can help to prolong the life of your system for years to come. With one call to us, we will schedule A/C assistance that works with your unique budget and schedule, and provide creative, beneficial solutions to fix your issues fast. Our Trane air conditioning services include:
Air Conditioner Maintenance & Tune-Ups
Regular maintenance and tune-ups for your air conditioning system is a must. Not only will maintenance keep your unit running stronger and longer, it helps to lower energy bills and identifies small problems before they become larger, more expensive ones. At Air Masters, we offer a wide variety of maintenance plans to suit your needs and specific A/C model. From routine cleaning of all system components to calibrating and testing voltage, safety controls, and condenser coils, you can count on us to be there for you when it counts. All our A/C technicians are certified by NATE and the Environmental Protection Agency (EPA), so you know our services help you and the planet. By coupling our maintenance plans with your new Trane A/C installation or existing system, you can save more time, money, and the environment.
Repairs
Air Masters Repair technicians are trained to recognize all the telltale signs of air conditioner malfunction for a broad range of models, including Trane. During our service calls, we run advanced diagnostics for issues such as weak airflow, air stoppage, inaccurate thermostat, leaks, unusual noises, strange smells, and more. From these observations and data, we recommend the most efficient fixes for your unique A/C unit and get it back to peak performance. Our service teams are North American Technician Excellence (NATE)-certified and have the equipment they on-hand for every call to ensure prompt service. Air Masters also specializes in Trane air conditioner repair, so you know you are getting top service for your top-of-the line unit.
Why Choose Air Masters for Your A/C Services?
Air Masters knows that you expect the best from your air conditioner installation, repairs, and maintenance. That is exactly what we deliver. With more than 30 years of experience in the A/C industry, our company has optimized our techniques to provide you with the most impeccable service you will find. We install top-name products like Trane and Carrier, fix complex air conditioning issues fast using the most modern technology, and always listen to your specific needs to more than meet your expectations. We make our residential and commercial clients are our top priority, and our reputation means everything to us. We beyond the service standard in everything we do – training, advanced technology, brand-name product selection, and emergency air conditioner repairs – to give you the ideal interior atmosphere when you need it, year round. Contact us today for your personalized service or installation estimate.
Contact Air Masters for All Your Trane A/C Needs
At Air Masters, we know how hard it is to stop a Trane. That is why we proudly provide full installations, repairs, and maintenance service for this unique brand to homes and businesses in and around the Greater Dallas, TX area. When you need outstanding service for your Trane A/C unit, or if you are interested in a new installation for the ideal air conditioning experience, give us a call. We have the knowledge, time, tools, and experience to ensure optimized Trane A/C performance for life. Contact us to schedule your appointment today.
Schedule Your Estimate or Service Today