Skip to Content
Heater Installations in Frisco, TX
Managing your old or failing furnace or heating system can be stressful, time-consuming, and expensive. As winter closes in, the anxiety only gets worse about not getting sufficient heat for your home. Air Masters understands the frustration you feel when your heating system breaks down or can't keep your home warm. Your troubles may only worsen if you seek help from inexperienced HVAC technicians, so reach out to us for all your heating installation and repair needs in Frisco, TX. Our highly experienced and qualified service technicians use a streamlined approach to fix or replace your furnace or heating system. We provide every service with a focus on each customer's satisfaction with our timely and efficient work and dependable results. Air Masters also provides all our services at affordable rates, so you don't have to worry about a shocking bill for your furnace repairs or installation. Our company has over 30 years of experience in the HVAC industry to back up our work. When you call us, you get technicians with ample training and expertise in resolving all types of issues with your heating and air conditioning units.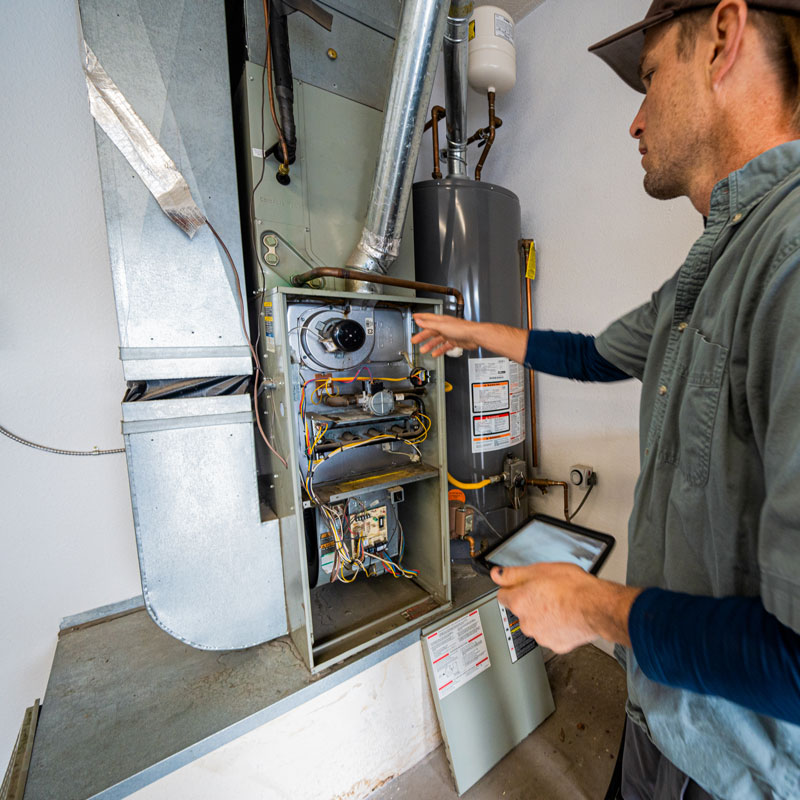 Trust Air Masters With Your Heating Installation
Air Masters offers more than affordable rates for every service we provide. Over three decades of HVAC repair and installation experience, we have also acquired credentials to ensure your repair or installation is handled properly. Our technicians take your comfort very seriously, which is why they are all TRANE and North American Technician Excellence (NATE)-certified. We also offer our customers a wide range of furnaces so they can find a model matching their budget and needs perfectly. Replacing your furnace when it fails or cannot keep up with your home's needs is an integral part of owning a home, especially as the colder air moves in during the fall. Residents of Allen, Frisco, McKinney, Plano, and Little Elm can experience temperatures in the 30's during the cold season.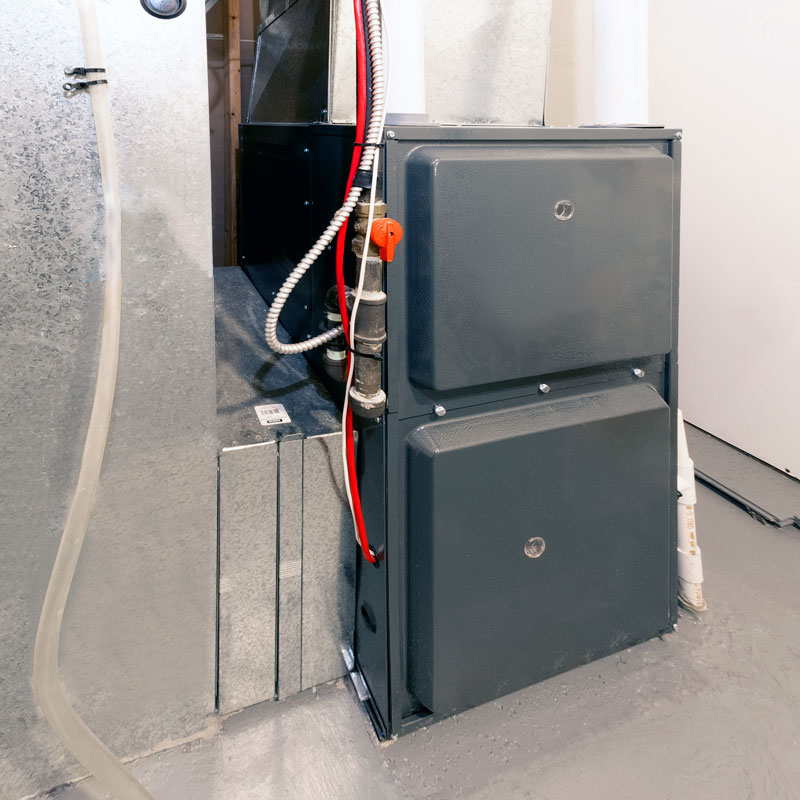 Stay on Top of Your Heating System's Health
You should begin inspecting your furnace or heating system during the hotter months to prepare for the weather change. This preparation helps you get a head start on a heater installation or repairs. However, things can sometimes go wrong even when you do everything right. There are key indicators to watch for when something is wrong with your heating system. You might hear strange sounds coming from your unit, such as clanking, banging, popping, or squealing. These sounds often indicate the start of your furnace failing, and your home not warming up during the winter can make your family very uncomfortable. If installing a new furnace is necessary, we recommend considering an energy-efficient model. While a newer heating system will already be more efficient than your old unit, models designed to be energy-efficient are a significant investment that can save you money on your utility bills while keeping your home comfortable.
Potential Issues When You Don't Install a New Heater
Your failing furnace can cause many issues leaving you and those under your roof shivering, coughing, or panicking when you receive your energy bills. It's vital to your family's comfort, health, and financial well-being to get a heater installation when your old unit cannot keep your home sufficiently heated or frequently breaks. Some common issues homeowners experience with a failing furnace include the following:
Uneven Temperatures
If certain areas in your home are not sufficiently heated while others are in the winter, this is a sign of a furnace issue. Preventative maintenance is essential to remove this problem. You might also notice you are constantly adjusting the thermostat, but you have little control over the temperature in your home. This might indicate a new furnace is needed.
Constant Repairs
Furnaces are built to last you over a decade with proper maintenance, so yours should not need frequent service. If you need a technician to fix your furnace every couple of months, it might be time to replace it. A good rule of thumb is to replace it when the repair costs exceed over half the price of a new heater, or if your furnace is more than 10 years old. Some new units have 25-year lifespans.
Rising Energy Bills
If your energy bills are going up, it may be due to furnace problems. You should watch your total amount paid every month and review the details to determine whether the numbers are increasing. When you install a new heater, you get the immediate advantage of a more energy-efficient model consuming less power to keep your home warm.
Health Issues
A broken furnace can cause health issues for the people in your home. At the very least, anyone with allergies may suffer more severe or frequent symptoms, but your problems can get worse. Cracks and holes may develop in the heat exchanger and release small amounts of carbon monoxide gas. This gas can cause headaches, nausea, disorientation, a burning feeling in your eyes and nose, and other symptoms. Call Air Masters to Inspect your unit if you experience any symptoms like these.
Get Professional HVAC Service in Frisco, TX
Air Masters is ready to help you with all your HVAC service needs. If your furnace or heating system is failing or needs frequent repairs, let our team of service specialists inspect your unit and advise you on the best action to take. If replacing your furnace is the best option, we quickly and carefully complete your heater installation to keep your home comfortable. Contact us today with any questions or to schedule service at your home.
Schedule Your Estimate or Service Today