Skip to Content
Professional Air Conditioner Installation in Frisco, TX
Your air conditioner performs a vital service for your home, keeping your indoor space cool as the outdoor temperatures creep near triple digits. Unfortunately, your air conditioner can't last forever, and as it ages, it will begin to perform less and less efficiently. If you are concerned your AC unit is reaching the end of its life, the team at Air Masters can help you choose a new air conditioner for your home. Our HVAC technicians have more than 30 years of experience completing new air conditioner installation for homeowners in Frisco, McKinney, Denton, and Plano, TX. We'll ensure your home is set up with the right system to keep you cool all summer long. Please contact us today for more information!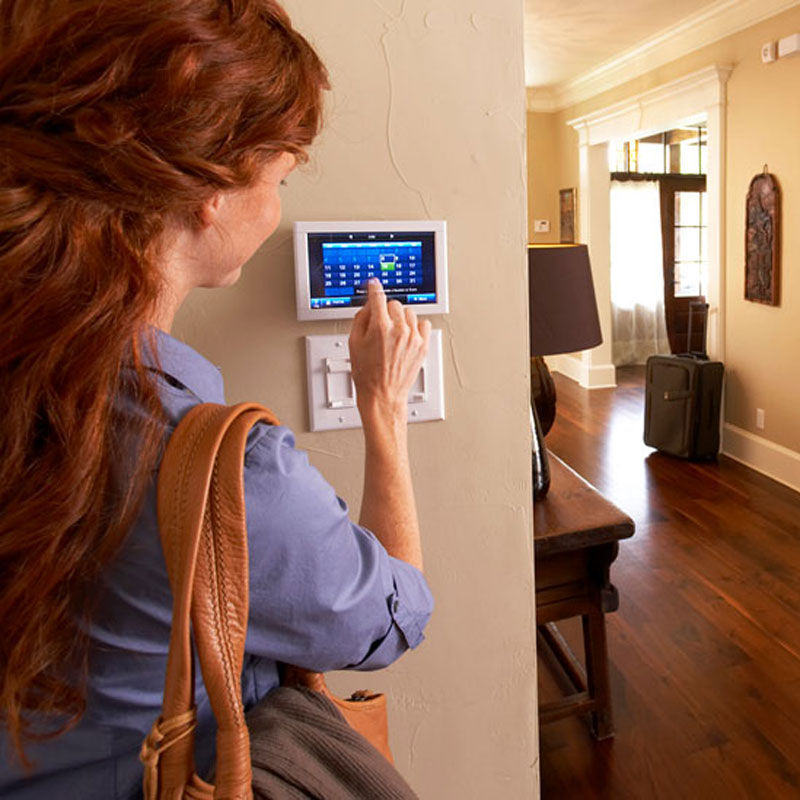 Why Choose Air Masters
When it comes to your air conditioning system, you want to be sure you're getting the best service possible from a qualified team. Air Masters is an excellent choice for all your air conditioning needs, including installation, repair, and maintenance. We have an expert team of technicians that is always at the ready to provide the service you need as well as answer any questions you may have about our home comfort systems. You should choose Air Masters to complete your AC services for all the following reasons:
Experience: We have an experienced team of technicians to provide expert service. You can count on us to provide honest feedback and recommendations about the services you need, as well as superior service to ensure the job is done right.
Comprehensive Service: We not only install new air conditioners, we also provide comprehensive air conditioning service, including repairs and maintenance.
Quick Response: We know you don't want to be without an air conditioner in the summer heat. We respond quickly to all service calls to ensure you get the appropriate service needed to return your home to a comfortable temperature.
Benefits of a New Air Conditioner
Though the cost of a new replacement air conditioner can seem high, the benefits your new system will provide are well worth it. At Air Masters, we provide a broad selection of state-of-the-art air condition systems for homeowners in Frisco, TX and throughout the area. We have an experienced team who will help you determine which option will work best for your home and help save you money in the long run. We'll take into consideration the size of your home and the needs of your family to find you the appropriate unit, and then we'll provide quick installation services. A new until will not only be more powerful and effective at cooling your home, but will also provide many other benefits, including:
Improved Air Quality
A brand new air conditioner will be clean and ready to produce safe, healthy air for your home. Many new units include indoor air quality technology that offers superior air purification, humidity control, and ventilation.
More Eco-Friendly
Today's air conditioner units are more efficient than ever before, helping to conserve valuable energy resources. A new air conditioner will help your home be more eco-friendly by using less energy to cool your home.
Lower Energy Costs
Because new air conditioners use less power than older models, installing a new unit at your home will help to lower your monthly energy costs. Even though the initial investment in a new unit can seem expensive, you'll earn some, if not all, of this money back in energy savings.
Signs You Need a New Air Conditioner
When it comes to an aging AC unit, the goal is to identify issues and replace the unit before it completely breaks down and leaves you with no way to cool your home. Air conditioners typically last 10 to 15 years, but the lifespan will vary based on the usage of the unit and whether it's well maintained. This means that if your unit is nearly or has surpassed this age, it's probably time to start planning for a replacement. Taking a proactive approach will help minimize the financial burden, as you'll have time to save for a new unit. In addition to age, you'll also want to look out for other warning signs that your unit is reaching the end of its life, including:
Water or Moisture
All central air conditioners create moisture as they cool your home. However, those that are working correctly will be able to collect and remove it from the system. If you notice any water or moisture around you AC, your system needs to be inspected by a professional who can help you determine if it's time to replace it.
Uncomfortable Temperature
If your air conditioner runs, but your home is still uncomfortably hot, your system is likely not performing as it should. An HVAC technician will be able to take a look and determine if the problem can be repaired or if you should invest in a new unit. If this is not the first time you've faced this type of problem, it's likely time to replace your air conditioner.
Strange Scents
Air conditioners should release clean air with no discernable scents. If you notice any odd smells while your system is running, it's usually a sign of trouble. Be sure to contact an HVAC specialist right away, as this could point to a serious issue.
Rising Utility Bills
As your air conditioner ages, it loses the ability to cool your home efficiently and will use more power to do its job. When this occurs, your utility bills go up. If you have noticed that your energy bills continue to rise every month, it's probably time to consider replacing your unit with a newer, more efficient model.
Loud Noises
As internal parts begin to wear out in your unit, they'll create loud sounds as your system runs. If you have noticed any banging, grinding, squeaking, or chattering when your AC kicks on, it's time to have it looked at by a professional. It may be time to replace it.
We Offer AC Units From Trane & Carrier
At Air Masters, we're committed to providing our customers with the best air conditioning products. That's why we install systems from industry leaders like Trane and Carrier. You can't go wrong with products from either of these brands, but our team is here to make suggestions about the best option based on your unique needs. Once we complete your installation, we're also always available to provide air conditioner repair as needed. We offer all our customers comprehensive air conditioning service.
Contact Air Masters Today
If you're looking for reliable team to complete your air conditioner installation, Air Masters is the team to choose. We've served Frisco, McKinney, Denton, Plano, TX, and the surrounding areas for many years. We provide local homeowners with the services they need to keep their home cool all summer long. We even offer free estimates and special financing to fit all budgets. Please reach out to us today to learn more about our new advanced air conditioning systems and our prompt installation services. We promise we'll act quickly to get your home set up with a new system.
Schedule Your Estimate or Service Today