Skip to Content
Tips for Buying a New Air Conditioner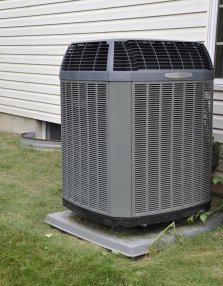 In places where summer temperatures can be unbearable, air conditioning is crucial. Air conditioners can cool the air down inside buildings, and improve a space's indoor air quality by filtering out allergens and pollutants. When you're ready to buy a new air conditioner, be sure that you do your research, comparison-shop, and enlist the help of an experienced HVAC contractor who specializes in installing air conditioners and air conditioning repair in Frisco.
Know the Different Types of Air Conditioners
Residential and commercial air conditioners come in many sizes, shapes, and styles. For example, there are central air-conditioning units, which are large, ducted systems that can be either split-systems or packaged ones. There are also ductless air conditioners, which are small and can be used to cool single rooms or compact spaces—they're more economical and energy-efficient than larger units.
Buy the Right Model for You
Buying and installing a new air conditioning unit can be costly, so you want to be sure that you purchase the right one for your home. Consult with your HVAC specialist to determine which system is going to suit your needs. Things to consider: your specific microclimate, ducted or ductless, and the correct size of the unit for your home or office.
Opt for an Energy Efficiency AC Unit
As the cost of living rises, consumers are gravitating toward eco-friendly and energy-efficient appliances—and for good reason. When shopping for a new air conditioning unit, go with one that can save you money on your monthly energy bills. You can't go wrong with Energy Star appliances—they meet the federal government's Department of Energy and Environmental Protection Agency's standards and are highly efficient and reliable. Though they may be pricier to purchase upfront, energy-efficient air conditioners are worth it in the long run.
Install Your New Unit Correctly
Since you're going to be spending a good chunk of change on your new air conditioner, you want to be sure it's installed properly. Always hire a reputable HVAC contractor to do the work for you.
Schedule Your Estimate or Service Today