Skip to Content
What to Look For in a New Air Conditioner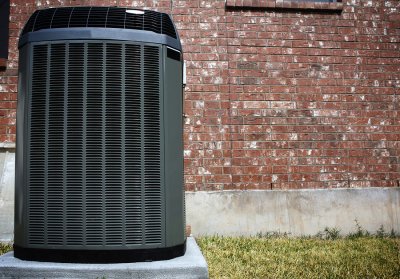 Whether you are replacing your existing air conditioner or installing a new air conditioner in Frisco, there are a few factors to keep in mind as you look for a new unit. Not all air conditioners are created equal, and you need to find the right one to cool your house sufficiently without wasting energy. With the help of your qualified HVAC installer, read the following to get an idea of what you should look for in your air conditioner.
The Correct Size
The size of your air conditioner is dependent upon the size of your home or the room you are wishing to cool. You want your air conditioner to be big enough to cool the house, but it should not waste energy needlessly. You will want to look for the correct number of British Thermal Units or BTUs, that will fit your home. The higher the number of BTUs, then the more cooling capacity that air conditioner will have. After you have determined how many square feet you need to be cooled, you can find the correct-sized BTU amount.
The Right SEER Rating
After you determine the BTU amount, you need to consider the unit's efficiency. The unit should be able to cool your home without costing you an exorbitant amount of money. This is measured by the Seasonal Energy Efficiency Ratio, also known as SEER. The government has put a minimum SEER rating of 13 on all air conditioner units. The higher the SEER number is, then the more energy-efficient your unit should be.
The Installation Price
When finding an air conditioner, you need to look at how much the unit costs, as well as the installation cost. This will be determined by your HVAC services, who you can also purchase the unit from. It is best to price a few different air conditioner installers to get a clear picture of what you can expect at your installation price. Take this opportunity to confirm you have chosen the correct air conditioner unit, and schedule the installation.
Schedule Your Estimate or Service Today