Skip to Content
The Benefits of Scheduling Regular AC Maintenance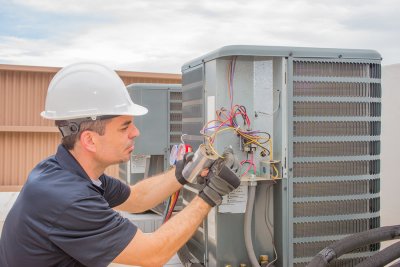 Homeowners become content to believe their air conditioners will always work, even when they notice their energy bills rising or their houses not feeling as comfortable when the air cooler turns on. These are all signs that the air conditioner should receive professional maintenance. By scheduling air conditioner maintenance in Frisco, homeowners will receive a multitude of benefits, including a longer-lasting AC unit and more energy savings throughout the year.
Higher Energy Savings
Every year that an air conditioner unit goes without a professional cleaning and maintenance checkup, it can lose up to 5% of its efficiency. This may not seem like a lot at first, but the longer the unit goes without maintenance, the longer it will have to work harder to cool the home during standard operation. As the AC unit works harder every year, the energy costs steadily rise. With regular maintenance, those energy costs will either stay steady at a reasonable price, or they may even become lower.
Environmentally-Friendlier Cooling
Once regular air conditioner maintenance occurs throughout the year, homeowners may begin to notice their home feels more comfortable while they are paying less in energy bills. Thanks to professional maintenance, an air conditioner will be able to cool the air more efficiently. By using less power to cool a home or building, fewer greenhouse gases are being released into the air and negatively affecting the environment.
Longer-Lasting Air Conditioner Unit
When an HVAC professional is able to clean and maintain an air conditioner on a regular basis, he or she can check for any necessary repairs or areas of concern. If these potential damages are noticed as early as possible, then the unit can be repaired or components can be updated. As these problem areas are corrected quickly and efficiently, the more likely it becomes that the unit will last much longer and with fewer problems. This will result in additional savings to the homeowner in the form of fewer repair costs and a longer-lasting air conditioner unit.
Schedule Your Estimate or Service Today