Skip to Content
How to Choose the Right Size Air Conditioner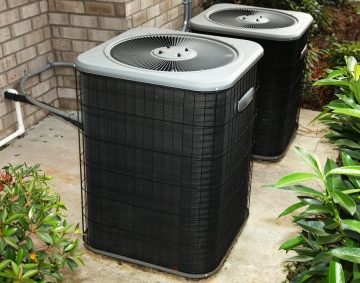 Picking the right air conditioner unit to cool your home does not require a lot of work. However, you should always speak with your professional AC services serving Frisco. There are a few factors that you should take into account when selecting the appropriate unit size that will cool your home efficiently and without difficulty.
Take Measurements
Whether you are looking to cool one room or your entire house, you need to start taking measurements. Go room by room of each space you want to be cooled. If you are looking to cool one room, then you only need a unit big enough for that space. If you are cooling your entire house, calculate the total square footage of your household. You can also consult your blueprints or property tax statements to find your total square footage. Be sure to remove any areas, such as a basement or garage, that will not be cooled.
Determine Cooling Capacity
Once you have your square footage, you need to determine the cooling capacity your air conditioner will need. Cooling capacity is determined by a cooling system's capacity to remove heat from an area. The higher a cooling capacity number is, then the more power the unit has to cool a room. Cooling capacity is commonly measured by British Thermal Units, also known as BTUs. BTUs are applied to the amount of square footage the unit can cool. For example, to cool a room 150 sq. ft., you would look for an AC unit that has 5,000 BTUs. If you are cooling a house or apartment over 1,000 sq. ft., you would look for an AC unit with at least 18,500 BTUs.
Consult the Installer
When in doubt as to the right air conditioner for your house, ask your HVAC installer. He can help you determine the appropriately-sized unit to cool your home. Once you have decided on the correct unit, your installer can help install the unit and make necessary adjustments to your house's ductwork and air filters.
Schedule Your Estimate or Service Today